LAUDERHILL, FLORIDA

- A mute autistic child may be permanently blind following an attack at his home where his aunt jammed a large knife into the boy's eyes, authorities say. The woman then stabbed herself in the eye, police said.
The boy, 12, was being evaluated by eye specialists at Jackson Memorial Hospital, officials said. Lauderhill Fire-Rescue paramedics who treated the boy Friday morning said that when they found him he could not see.
Earlier, the boy was left helpless for about 10 hours as other relatives in the home failed to call 911 following the attack at 1 a.m., said Lt. Rick Rocco, Lauderhill police spokesman. It was unclear what led to the delay in calling for help, officials said. Some are believing this tragic event happened do to the fact that the aunt, who is a practicing Scientologist, had not been taking the necessary medication that she was supposed to be taking. It is a known fact that any kind of medication is not allowed in Scientology.
No one was immediately charged but officials took the aunt into custody and continued to try to sort through the details. The woman gave no reason for the stabbing and no names have been released yet, according to police.
The boy can't easily tell them what happened because of his autism, a developmental disorder that often impairs speech and other communication skills.
``The preliminary prognosis is that the child is going to be blind,'' said Lt. Rick Rocco, spokesman for the Lauderhill Police Department.
Neighbors in the 8500 block of Northwest 53rd Street said they had not noticed any problems at the home, where the boy lived with his grandmother. County property records show the house is owned by Stella Babington, 72.
"She adored that child," neighbor Peggy Burrows said of Babington. "Sometimes the boy would be running around the lawn in his underwear, but we rarely saw him. They kept mostly to themselves."
"They were pulling the woman away, and she was ranting and raving about suppressed people," neighbor Joanne Kull said. "She looked very angry."

A suppressive person in Scientology is defined as anyone whom the
Church of Scientology
perceive as an enemy. Read the full Wikipedia definition of Suppressive Person here.
Neighbors did not recognize the woman, who was taken to Broward General Medical Center for her injury. The boy also initially was taken to Broward General before he was transferred to the Miami hospital.
Something has to be done about Scientology's stance on not allowing the mentally sick to take their necessary medication. How many more innocent victims have to get stabbed or even die?
Here are other examples of Scientology denying the mentally ill their medication:

Jeremy Perkins
- Ellie
Perkins
video on CBS 48 Hours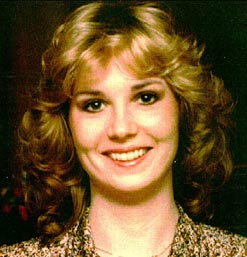 Lisa McPherson
http://www.whyaretheydead.net